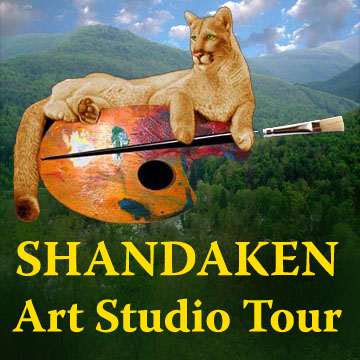 This project is made possible with funds from the Decentralization Program, a regrant program
of the New York State Council on the Arts with the support of Governor Andrew Cuomo
and the New York State Legislature and administered by Arts Mid-Hudson.
PSST! This weekend: For immediate contact, call: 845-688-9861

Friday, July 18 at 6:30PM - Spoken Word Performance at Mama's Boy in Phoenicia (STS Playhouse if it rains...)

Saturday, July 19 at 6 PM - Gala Opening Party at The Arts Upstairs in Phoenicia

Saturday and Sunday, July 19 & 20 11AM - 5PM - Shandaken Studio Tour
---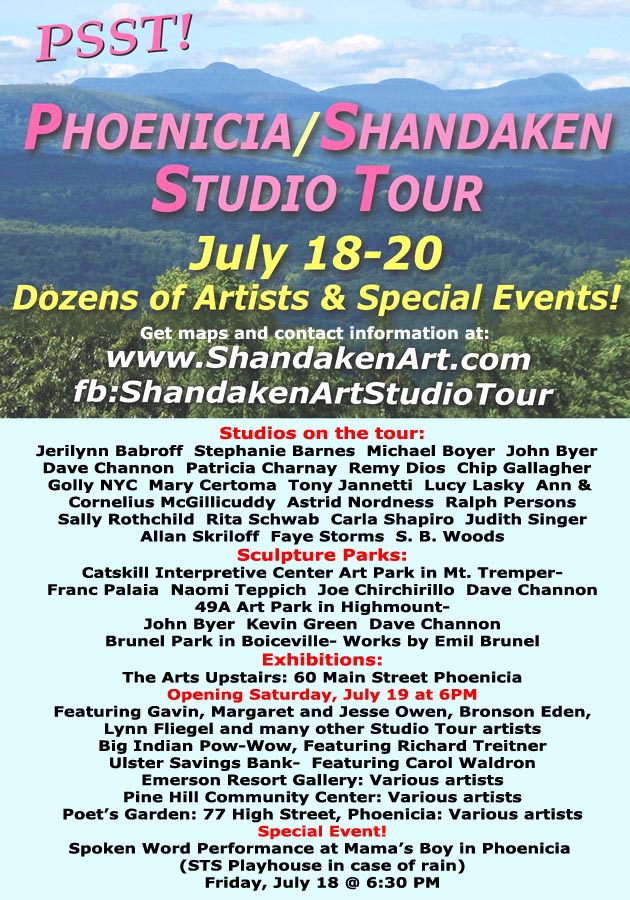 Listen to the Marietta Allen interview on Real Country AM radio
Check your road sign to make sure it is in good condition. There are a limited number of road signs for artists new to the tour.
Look for the current Good Life Journal for our full back-page ad.